Ski & Snowboard Equipment
2022/23 RENTAL RATES
No need to stop anywhere else for your rental needs and schlep all that gear to the resort. Our rental shops are conveniently located in the base area close to the lifts. They are completely equipped with a full range of sizes of skis and snowboards for all ages and ability levels, including those that wish to try out some high performance demos. Our staff will assist you with the right equipment and the right fit for your day on the slopes. No other rental shop can provide service, equipment adjustments or upgrades on the spot!

ALL DAY

ONLINE ONLY

ALL DAY

(9AM-4PM)

HALF DAY

(12:30PM-4PM)

ADULTS (age 13+)
Skis, boots and poles
$63
$66
$52
Snowboard and boots
$63
$66
$52
Skis and poles
N/A
60
$47
A La Carte
Skis or snowboard
N/A
$48
$37
Snowboard boots
N/A
$41
$32
Ski boots
N/A
$41
$32
Ski poles
N/A
$22
$14
CHILD (ages 12 & under)
Skis, boots, and poles
$44
$46
$36
Snowboard and boots
$44
$46
$36
A La Carte
Skis or snowboard
N/A
$39
$31
Ski boots
N/A
$30
$21
Snowboard boots
$30
$21
DEMOS & OTHERS
| | | |
| --- | --- | --- |
| | ALL DAY | HALF DAY |
| Demo ski and snowboard w/boots | $104 | $90 |
| Snow blades | $68 | $52 |
| Helmets | $13 | N/A |
All consecutive day rentals are at the 1/2 day rate for each additional day. All demo equipment rentals will require credit card payment at the ticket window and a $350 deposit and ID at the demo shop. We recommend using a credit card not a debit card for the deposit.
Damage waiver is $5/snowboard or skis.
SEASONAL RENTALS
Bypass the daily rental shop lines and pick up your equipment on site. No need to schlep equipment back and forth from the car, our seasonal rental program makes renting so much easier. We have seasonal rentals available for both skis and snowboards. China Peak has a check-in, check-out system. Fill out the required paperwork 1 time for the whole season, you will be issued a seasonal rental access card. When you arrive at China Peak you will pick up your equipment and at the end of the day you will drop your equipment off. We will make sure it is stored properly and prepared for your next visit! Use the equipment as much as you like all season. Seasonal rentals are $343 for ages 13+ and $257 for children 12 and under. Seasonal rentals are subject to availability and will sell out so gets yours early!
FORMS
To save time, download the releases below and bring the completed form to the ticket window.
All rates are subject to change.
2023/24 WINTER SEASON PASSES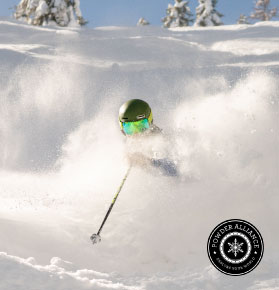 WORK HERE, PLAY HERE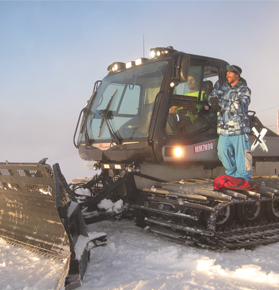 STAY AT THE PEAK