The Latest
Wednesday, January 19 ... We will reopen tomorrow morning at 9 AM. Our schedule is Thursday-Monday, 9AM-4PM through Easter vacation.
Thanks to three important factors - deep snowpack, ideal nightime (20s) and daytime (40s) temperatures and a huge commitment to the highest quality and quantity of grooming in the Sierra - the conditions are fantastic and should stay that way for the forseeable future. Ask anyone who's been up here these past several days and they'll echo this report - 'awesome conditions'. It is mid winter cold snow all over.
For tomorrow we'll have scheduled to open Chairs 1,2,6,7 and the beginner carpet. Our lineup for freshly groomed trails will look very similar to this: Academy, Big Creek, Upper Dynamite, Middle/Lower Razorback, Mainstream, Upper Jack's, China Bowl, Sundown Ridge, Kaiser, Exhibition, Red Fir, Marmot, Peterbuilt, Hokey Pokey, Middle Tollhouse, East/West Chute, Easy Street, Westridge, Lakeview and the Beginner Hill. Surface conditions are machine groomed packed powder, machine groomed and skier packed. The snowpack is several feet deep with nearly 200" of snow this season.
Facilities open tomorrow will include the Day Lodge, Jack's, Buckhorn, China Peak Sports, Ski & Board Rentals & Demos, Repair Shop, Ski & Ride School for all levels, group and private lessons.
Don't forget to check out Season Passes, 3/4 Day Lift Tickets and our 3 Day Learn to Ski & Ride Package, all offer the most affordable way to enjoy this winter.
The Inn @ China Peak has rooms available this coming Thursday through Sunday nights, book on line.
Check out the China Town Terrain Park on Middle Tollhouse and the new Intermediate Park on Ullman's!
Snowphone: (559) 233-3330.
New text alerts now available! Text 'Peak' to 833 812 0628.
The Inn is open Thursday through Sunday nights. J.W.'s Original Restaurant & Bar is serving dinner nightly starting at 5:00 PM, same schedule as the Inn, Thursday-Sunday evenings.
For help with season passes email seasonpasses@skichinapeak.com. The season pass office will be open at 8:30am Thursday - Monday Please click here and fill out your waiver asap.

Purchase your lift tickets, rentals, lesson packages, gift cards and the party bus.

Reservations for the Inn @ China Peak and our Huntington Lake cabins for winter are now available online, book below! Or call the Inn at 559-233-1200, if we don't pick up leave a message with your dates, type of room, phone or email and we'll call you back!
The New Rock 104 Party Bus is back this season, operating every Monday starting now through early April, including MLK and Washington's holiday Mondays. For dates and pricing, click here. The bus fills up quickly reserve today, next available date is January 24.
2021/22 WINTER SEASON PASSES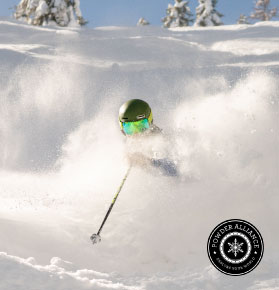 WORK HERE, PLAY HERE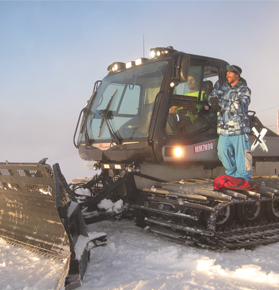 STAY AT THE PEAK