Group Rates
China Peak offers excellent group rates for your next group outing. With a group of 20 or more, we can offer a host of options for both skiers and snowboarders of all ability levels. It's all about having fun together and our group staff can make it as easy as possible for you to plan your next trip.
Call Group Sales to book your trip today! (559) 233-2500, extension 5010 or email groups@skichinapeak.com
2022/2023 GROUP RATES
GROUP RATES

VALID NON-HOLIDAY

SATURDAY

RATES

SUNDAY

RATES

MONDAY, THURSDAY,

FRIDAY RATES

Senior (65+)
$79
$68
$57
Adult (30-64)
$93
$79
$66
Youth (13-29)
$69
$60
$51
Kid (6-12)
$42
$36
$30
Child (5 & under)
Free
Free
Free
Group Rentals - Group rental rates are available Thursday - Monday, non-holiday* at 30% off the regular rates. Skis, boots and poles or snowboard and boots are $44 for adults and $30 for children 12 and under. Group demo rates are $73 and helmet rentals are $10.
Group Lessons - Group lessons, ski or snowboard are only $46 for a lesson only.
Group Meals Available - We can put together a range of tasty meals for your group served at a location of your choice including our base area picnic grove, the Inn dining room or our mid-mountain Buckhorn location that includes a scenic lake view. Menu items include chicken sandwiches, burgers and salmon or lighter fare such as soups and salads. We also offer breakfast and dinners options to complete your day on the slopes.
Lodging Accommodations - Extend your stay at China Peak with discounts midweek at the slope side Inn at China Peak. We have a variety of rooming options to meet the needs of all group types including dormitory-style rooms for youth organizations.
Bus Transportation - Let our group staff assist with the scheduling of bus transportation for larger groups. Give us a call and we will help you find a safe ride at a great price.
For group reservation information, please contact the Group Sales office at (559) 233-2500, extension 5010 or email us at Groups@skichinapeak.com. If you are looking for information on our school field trips, CLICK HERE.
*Holiday pricing is in effect on the following holiday dates: December 26, 2022 - January 2, 2023, January 14-16, 2023, and February 18-20, 2023.
All prices are subject to change.
2023/24 WINTER SEASON PASSES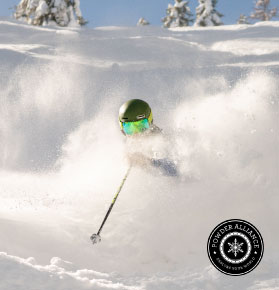 WORK HERE, PLAY HERE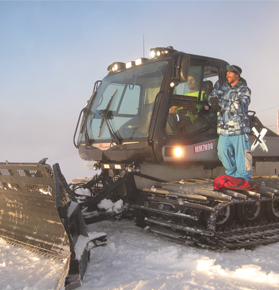 STAY AT THE PEAK