Dining
Whether you are craving a breakfast burrito before hitting the slopes or a burger and a brew during a mid-day break, there are a variety of dining options at China Peak. This year you'll enjoy new menu options and improved service at all our dining locations. Convenience and quality for our China Peak guests are top of mind each and every winter.
BUCKHORN BAR AND GRILL
For a break mid-mountain, visit the Buckhorn Bar and Grill located at the base of Chair 2. Serving up your favorite hot sandwiches, and more. Catch the game with Buckhorn's new big screen and grab a quick drink so you can get back on the slopes fast. Full bar service and a variety of beers on tap.
DAYLODGE AND MAINSTREAM STATION
Base area options include the Day Lodge and Mainstream Station. Catch the latest game on the big screen at Jack's Place or Sully's Pub, both offering full bar service and a variety of beers on tap. For food, you'll find all your favorites at the daylodge, burgers, fries, pizza, chili bowls and more! Mainstream serves up soups, hot sandwiches,and burgers!
BASECAMP
For a slope side view, check out the new outdoor Basecamp located at the bottom of Chair 1. Serving up cocktails, brews and snacks.
THE INN'S RESTAURANT AND JW'S ORIGINAL BAR
Come join us for a fantastic meal after hitting the slopes! After a day on the slopes, join us for a sit down dinner in the restaurant or cocktails and appetizers in JW's Original Bar. The dining room serves hearty meals of steak, fish, pasta and gourmet burgers. Our homemade soups are made fresh nightly. JW's Original Bar has a variety of beers on tap, many cocktail selections and a great wine list. Both facilities are located off the lobby of the Inn.

2023/24 WINTER SEASON PASSES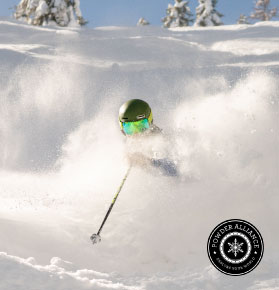 WORK HERE, PLAY HERE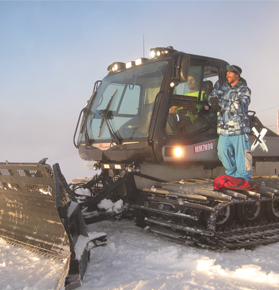 STAY AT THE PEAK