Powder Alliance
Winter explorers unite! The greatest powder stashes in the West have joined forces to create the Powder Alliance, now 18 resorts who offer FREE SKIING benefits to top-tier pass holders from other participating Powder Alliance areas. All 2018/19 season passholders have the option of upgrading to a China Peak Black Pass with benefits that include a membership in the Powder Alliance.
2018/2019 Resort members of the Powder Alliance include Sierra-At-Tahoe, Stevens Pass, Timberline, Bogus Basin, Schweitzer, China Peak, Mountain High, Mt. Hood Skibowl, Angel Fire, Bridger Bowl, Kiroro in Japan, La Parva in Chile, Silver Star and Whitewater Ski Resort in British Columbia, NEW for the 2018/2019 winter season is Sugar Bowl, Castle Mt in AB Canada, Loveland Ski Area, Monarch Mountain, Marmot Basin in AB Canada. Members of the Powder Alliance can visit each resort 3 times, non-holiday. Tickets are FREE MIDWEEK, and 1/2 price on weekends (non-holiday) during the 2018/19 season at these resorts. Holiday blackout dates are listed at PowderAlliance.com, however, It is always best to check with the resort you are visiting before your trip.
Visit POWDER ALLIANCE for a complete list of participating resorts, holiday blackout dates and other restrictions.
2019/20 WINTER SEASON PASSES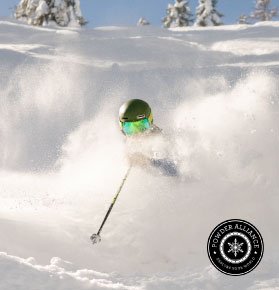 LEARN TO SKI / RIDE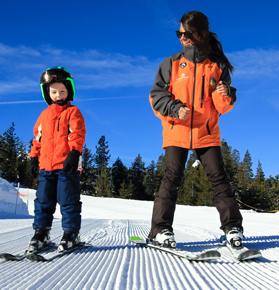 STAY AT THE PEAK