Summer
The Inn at China Peak is now taking reservations for the 2018 summer season.
Stay at the Inn at China Peak during the summer months and enjoy comfortable evenings and cool, crisp mornings at 7000 feet. J.W.'s Original Bar has been a classic for over 50 years and our restaurant has received rave reviews all year long. During the summer, J.W.'s Original Bar will feature live music on the Inn patio on Friday nights beginning July 6th through August 31st. Summer 2018 hotel rates are listed below with group specials available. The Inn will be open for lodging Friday and Saturday nights beginning Friday, June 29th until Saturday September 1st. The Inn will also be open for Sunday September 2nd. Our restaurant and J.W.'s Original Bar will be open on Friday, Saturday and Sunday nights.
Call the Inn at (559) 233-1200 or email us at CPInn@skichinapeak.com.
CLICK HERE TO TAKE A GLIMPSE INSIDE THE INN.
2018 SUMMER HOTEL RATES - Rates are subject to change. All room rates include continental breakfast.
| | | |
| --- | --- | --- |
| Economy Rooms | $109 | These rooms feature day beds, twin and queen beds. They sleep two to six guests per room depending on the room.. Restrooms and showers are conveniently located on each floor just down the hall. All economy rooms are located in the main building of the hotel. |
| Standard Rooms | $146 | There are a variety of styles, all with private bathrooms. Some standard rooms have twins, queens, bunks and/or day beds. Standard rooms sleep two to four guests depending on the room and they are located both in the main building and the east wing. |
| Standard with a King Bed | $156 | These rooms either have a single king size bed, a king with a bunk bed or a room with a king bunk bed and a day bed. These rooms sleep two to six guests per room depending on availability and are located in the main building of the Inn. |
| Suite | $177 | The suites are located on the upper floor of the east wing and include a private bedroom in addition to a comfortable euro sleeper in the living room area (euro sleeper sleeps one comfortably, or a couple). These rooms sleep up to four guests. |
| Deluxe Suite | $203 | This suite is a two bedroom unit located in the east wing. In one of the private bedrooms is a king size bed and the second bedroom has two twin beds with additional sleeping in the living room area with our comfortable euro sleeper. This suite sleeps up to six guests. |
Room rates quoted are double occupancy. Each additional person ages 13 or older is $18 per night. All rates are subject to a 12% resort fee.
__________________________________________________________________________________________

SCENIC CHAIR RIDES

Prefer a scenic hike down from 8700 feet at the top of Chinese Peak? Then a scenic chair ride might be for you. Chair rides are available on Saturdays and Sundays starting July 1 - September 2 from 9am - 3:30pm. Scenic chair ride prices are for a single ride up or roundtrip if you prefer to ride down. Rides are $20 per person per ride for ages 13+. Children 12 & under are $14. All participants must sign a SUMMER MOUNTAIN ACTIVITIES PARTICIPANT'S RELEASE.
__________________________________________________________________________________________

LIVE FRIDAYS

How do you top off a great summer day at China Peak, whether it be sailing on Huntington Lake, hiking the mountain, relaxing at Indian Pools, or fishing at one of the numerous local spots? Join us on the Inn deck on Fridays starting July 6 - August 31 for live music from 6:30-9:30 PM, featuring some of the valley's top performers. So get out of the heat and come to the Peak and enjoy cocktails, appetizers or even dinner as you watch the sun set over the ridge.
__________________________________________________________________________________________


WEDDINGS

It didn't take long for couples to select China Peak for their special wedding day. If you are seeking an intimate and beautiful natural setting with ideal scenery, a special site and a professional team to assure your special day is perfect, then the staff at China Peak will make it happen. Most wedding parties make a weekend of it, inviting friends and family to stay at the Inn, enjoy all the attractions within a stone's throw of the resort. For complete wedding information, visit ChinaPeakWeddings.com or email Weddings@skichinapeak.com.
__________________________________________________________________________________________


MOUNTAIN BIKING
The mountain bike park will open on Saturdays and Sundays July 1st - September 2nd for the summer season.
__________________________________________________________________________________________


2018/19 WINTER SEASON PASSES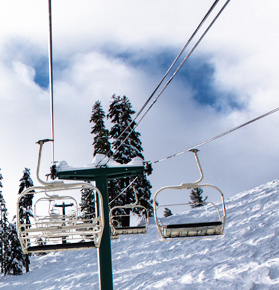 MOUNTAIN BIKING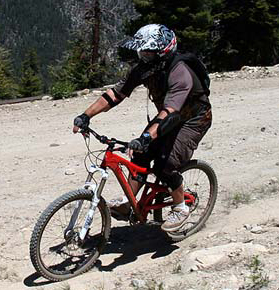 STAY AT THE PEAK