The Latest
Updated January 24, 3:30 PM ... Mostly sunny skies Saturday, highs in the low 40s. Highway 168 is open and clear, no controls. The most recent forecast is calling for weather perhaps late Saturday night into Sunday morning, not a lot of snow but who knows for sure, definitely not the weather people!
Saturday we have scheduled Chairs 1,2,4,5,6 & 7 plus our three beginner carpets. Groomed runs will include Academy, Big Creek, Upper Dynamite, Easy Street, Sundown Ridge, Exhibition, Kaiser, Middle Razorback, Express, Middle Tollhouse, Red Fir, Lakeview, Joe's, Joanne's, Ridge Run, Canyon, Westridge, Terrain Park and the beginner area. We've also built a new Progression Park on Ullman's for new and improving park riders, check it out!
For a complete guide to learning to ski or snowboard, visit our website dedicated to first timers, learntoskiandride.com.
The Rock 104 Party Bus is back! The January 27 bus is sold out, next bus February 3. We'll be running every Monday into April so book early as last season it sold out every Monday in advance. We will also be running the bus on the holiday Monday, February 17, and that will for sure sell out well in advance. Click here to purchase now!
Our snowphone is (559) 233-3330.
Lesson times for this weekend are 10,11,12 and 1. Plan to arrive 45 minutes early to have time for tickets, rentals, kids, etc. For questions on learning to ski or snowboard email us at learn@skichinapeak.com. For private lesson reservations email us at lessons@skichinapeak.com and include date of lesson, ski or snowboard, # in lesson, ages, ability and what time you'd like to start, plus number of hours, 1,2 or 3.
For the latest updates on the China Peak Terrain Park stay tuned to our China Peak Terrain Park Instagram page.
Remember, for anyone 51" tall or shorter is it recommended they always ride with an adult and on the outside seat in a quad or triple chair.
This weekend we'll have all facilities open including the Day Lodge, Jack's Bar, Buckhorn @ Chair 2, Mainstream, Sully's Pub, Ski and Snowboard Rentals, our Demo Center, our Ski & Snowboard School including our Learn to Ski and Ride Program and China Peak Sports.
The temperature reading on the conditions page reflects our anticipated high for the day.
NEW THIS SEASON ~ The Rancheria Chalet, perfect for families and groups up to 10 people. An easy 2 miles past China Peak, this vacation home has a full kitchen, directv, wifi and is the closest place to stay off site. Book your holiday vacation retreat now before someone else does!
We are now booking weddings for summer 2020 - both at the resort and our new location on Huntington Lake. Click here for details.
OUR 2019/20 SEASON PASSSES ARE STILL AVAILABLE, CLICK HERE TO BUY NOW.
Learn to ski or snowboard in 3 days, any three days all season! Purchase in advance and save $$.
Save money on single day and multi day lift tickets all season long. The best value is our any 3 days lift ticket. Click here to check out rates. NEW THIS SEASON ~ any 3 days rental package and any 3 days group lesson. Valid anytime for a single user, any 3 days this season. Available online only.
Our famous Stay & Ski Free Special and Pass Holder Discounts runs every Sunday through Thursday night (except January 19, February 16) through the entire season. Book China Peak NOW!
China Peak's anticipated closing date is April 19, 2020.
.
2019/20 WINTER SEASON PASSES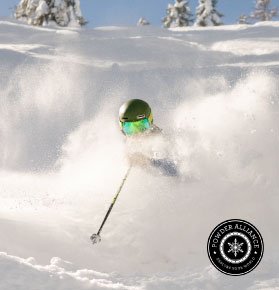 LEARN TO SKI / RIDE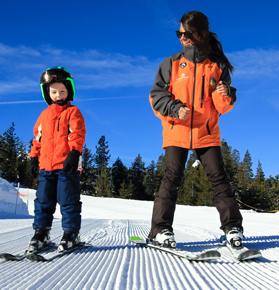 STAY AT THE PEAK