The Latest
Wednesday, March 20, 7 AM ... Snowing, two inches so far as of 7 AM.
WE ARE NOW OPEN FIVE DAYS A WEEK, THURSDAY THROUGH MONDAY. THE INN IS OPEN THURSDAY THROUGH SUNDAY NIGHTS.
WE PLAN TO BE OPEN DAILY FOR EASTER WEEK APRIL 15-19 WITH OUR FINAL DAY SCHEDULED FOR APRIL 27.
OUR 2019/20 SEASON PASS SALE IS NOW ON, CLICK HERE TO BUY NOW. IF YOU ARE NOT RENEWING YOUR PASS BUT BUYING NEW YOU WILL BE ABLE TO USE YOUR NEW 2019/20 PASS STARTING MARCH 30 THIS SEASON TO THE END IN LATE APRIL. AT THIS TIME THROUGH MARCH 29 ALL PASS SALES ARE ON LINE ONLY. BEGINNING MARCH 30 YOU WILL BE ABLE TO PURCHASE YOUR PASS AT CHINA PEAK AND BEGIN USING IT THAT DAY. YOU MAY ALSO PURCHASE A DAY LIFT TICKET AND IF YOU DECIDE TO PURCHASE A PASS YOU CAN GET CREDIT FOR YOUR LIFT TICKET PURCHASE THAT SAME DAY ONLY, IN PERSON ONLY!
We are closed Tuesday and Wednesday, but will reopen Thursday through Monday from 9AM-4PM. When we reopen Thursday we'll have Chairs 1,2 & 6 plus the beginner hill with several freshly groomed trails. We are watching the weather as we may see some snow prior to the weekend.
Facilities open Thursday-Monday include the Day Lodge, Buckhorn, Ski & Board Rentals & Demos, Ski & Ride School and China Peak Sports.
SPRINGFEST 2019 CONTNUES EVERY WEEKEND THROUGH APRIL 27. LIVE MUSIC, 805 BREWING COMPANY, POND SKIMMING, POKER RUN, DUMMY DOWNHILL AND THE EASTER EGG SCAVENGER HUNT MAKE SPRING THE BEST SEASON. CLICK HERE FOR DETAILS.
We update here at least twice daily (more often during storms) and on our snow phone at (559) 233-3330.
For the latest weather forecast, click here.
For the latest road conditions, click here.
For the latest wind conditions, click here.
Lessons for adults and children go out daily. Kids Camp is available Thursdays - Mondays. For a private lesson we recommend a reservation, email us at lessons@skichinapeak.com or call (559) 233-2800, leave a message and we WILL call you back. All lessons start daily at 10 AM.
SPECIAL EVENTS:
THE SEQUIOA BREWING COMPANY PARTY BUS RUNS EVERY MONDAY INTO APRIL AND IS THE BEST DEAL IN SKI COUNTRY. ALL BUS TICKETS ARE AVAILABLE FOR PURCHASE ON LINE! Seats are available for March 25 and April 1. We are looking to add a bus on the Monday of Easter Vacation, April 15.
Buy on line all season for significant savings on Lift Tickets, including our Three Day Pass, valid any three days all season at a new low rate - save 33% off our single day on line rates!
The Inn @ China Peak is now open Thursday-Sunday evenings for the rest of the season. We have a one night minimum on selected rooms now on weekends. Book on line or call (559) 233-1200. J.W.'s Original Restaurant & Bar is open nightly for drinks and dinner (limited hours and menu Monday-Wednesday). Stay and ski/ride for FREE when you stay Sunday or Thursday nights. For more details click here.
Our $179 on line Learn to Ski or Ride Package includes beginner lift ticket, professional lesson and complete rentals for any three days this season and when you complete all three days - 1/2 price lift tickets, rentals and group lessons all season! For complete details on learning to ski or ride, visit our newly updated website, learntoskiandride.com. Our Ski & Ride Schools offer lessons for First Timers starting at 10AM until 1PM. For abilities beyond first timer classes go out at 10AM and 1PM.
CHINA PEAK EXPECTS TO BE OPEN THROUGH LATE APRIL, SHOOTING FOR APRIL 27.
OPERATING HOURS 9AM-4PM.
2019/20 WINTER SEASON PASSES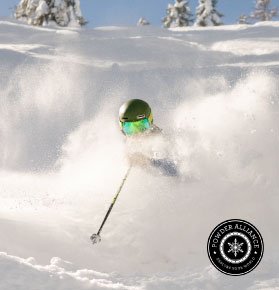 LEARN TO SKI / RIDE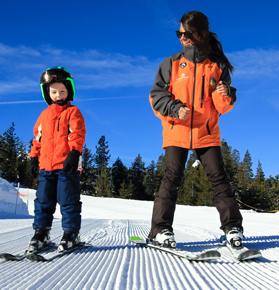 STAY AT THE PEAK