The Latest
Updated as of November 18 ... Unfortunately the recent storm had a very high snow level across the entire Sierra, so we received very little snow at the top of the mountain. We are watching the forecast and with adequate snow are ready to open on a moment's notice.
DON'T MISS OUR 60TH ANNIVERSARY CELEBRATION, SATURDAY, DECEMBER 16. WE WILL BE SELLING BLOCKS OF LIFT TICKETS ON LINE STARTING AT 1958 PRICES ($5) AND CONTINUING WITH BLOCKS AT EACH 10 YEAR INCREMENT - 1968, 1978, 1988, 1998 AND 2008 - WITIH PRICES RANGING FROM $5 - $45. WE EXPECT THE BLOCKS TO SELL OUT QUICKLY SO STAY TUNED FOR DETAILS! ALSO ON THIS SPECIAL DAY WE'LL HAVE MUSIC ALL DAY, 60TH ANNIVERSARY LOGO WEAR, BEER TASTING, CONTESTS FOR THE BEST 'THROW BACK' SKI CLOTHING AND GEAR PLUS LOTS MORE!
OUR 60TH ANNIVERSARY SEASON PASS IS ON SALE NOW ONLINE OR CALL (559) 233-2500. BE A PART OF OUR HISTORIC 60TH WINTER! CLICK HERE FOR DETAILS.
2017/18 WINTER SEASON PASSES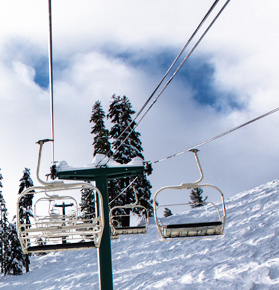 LEARN TO SKI/RIDE
STAY AT THE PEAK