The Latest
Updated December 11, 7 AM ... We'll reopen this coming Friday, December 13 daily for the rest of the season!
Looks like a chance snow Saturday, we'll see as the forecast becomes more accurate.
We have now opened Chairs 1,2,4,5,6 & 7 plus the beginner area.
Our snowphone, (559) 233-3330 is now operating! Our Web Cam will also be up this week, sorry for that as well, part of our early season power issue.
We have features in the China Peak Terrain Park, not quite enough snow yet to do much other than rails, boxes. Stay tuned to our China Peak Terrain Park Instagram page.
Remember, for anyone 51" tall or shorter is it recommended they always ride with an adult and on the outside seat in a quad or triple chair.
Friday we'll have the Day Lodge open with the cafeteria, Jack's Bar, Buckhorn, ski and snowboard rentals, our Ski & Snowboard School including our Learn to Ski and Ride Program and China Peak Sports.
LODGING SPECIAL THE WEEKEND OF DECEMBER 14-15! STAY FRIDAY NIGHT, DECEMBER 13 AND/OR SATURDAY NIGHT, DECEMBER 14 AND ENJOY OUR STAY AND SKI FREE SPECIAL. FOR BLACK PASS HOLDERS, YOU CAN USE YOUR 50% LODGING DISCOUNT, REGULAR PASS HOLDERS 25%, ALL VALID ON DECEMBER 13-14. CALL THE INN TO BOOK, 559 233 1200.
With this early start, the earliest since 2010, it's a great winter to own a season pass. See below for the link to buy.
NEW THIS SEASON ~ The Rancheria Chalet, perfect for families and groups up to 10 people. An easy 2 miles past China Peak, this vacation home has a full kitchen, directv, wifi and is the closest place to stay off site. Book your holiday vacation retreat now before someone else does!
We are now booking weddings for summer 2020 - both at the resort and our new location on Huntington Lake. Click here for details.
OUR 2019/20 SEASON PASS SALE IS NOW ON, CLICK HERE TO BUY NOW. Prices go up December 25.
Learn to ski or snowboard in 3 days is back! Purchase in advance and save $$.
Save money on single day and multi day lift tickets all season long. Back by popular demand is our any 3 days lift ticket. Click here to check out rates. NEW THIS SEASON ~ any 3 days rental package and any 3 days group lesson. Valid anytime for a single user, any 3 days this season. Available online only.
Book your 2019/2020 lodging at the Inn at China Peak NOW!
China Peak's anticipated closing date is April 19, 2020.
.
2019/20 WINTER SEASON PASSES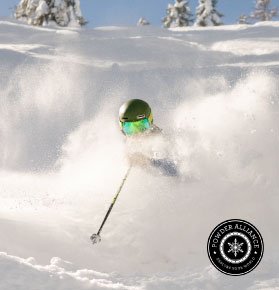 LEARN TO SKI / RIDE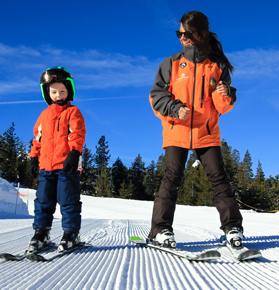 STAY AT THE PEAK