The Latest
We will reopen Friday morning at 9 AM-4PM, as we are open Friday-Monday until we receive more natural snow.
A longer look at the forecast shows the high pressure system weakening by the weekend with a good chance of cold air and snow dropping down from Alaska.
Most guests are pleasantly surprised with the grooming and amount of terrain open, but it's pretty slow midweek ... so for now we'll stick with four days a week, go back to 7 when we get the next big snowfall.
DISCOUNTED LIFT TICKET RATES UNTIL WE RECEIVE MORE SNOW ... TICKETS ARE AVAILABLE ONLINE AND AT THE RESORT. $75 FOR ADULTS; 20-29, $57; Teens, $49, Child, $29; Senior, $65, Senior +, $57. Half day rates are approximately 75% of all day rates. Click here to check out the all day and half day rates.
ANOTHER SPECIAL ANNOUNCEMENT: ALL SEASON PASS HOLDERS RECEIVE 'BUDDY TICKETS' AT 50% OFF OUR REGULAR LIFT TICKET RATES! LIMIT TWO PER DAY.
LODGING SPECIAL: At this time we are offering our Stay & Ski Free Special Friday-Sunday nights, only a one night minimum, including weekends. You can now book any night between now and a future date and regardless of how long this special promotion lasts we will honor that offer. In other words, if you book into the future now, it snows several feet and we remove this offer we will still honor those rooms already booked. Call us at (559) 233-1200 to book or go on line to see what is available.
When we reopen Friday we'll have Chairs 1,2 & 6 plus our 400' moving carpet. Groomed runs will include Academy, Big Creek, Upper Dynamite, Mainstream, Easy Street, Sundown Ridge, Kaiser, Exhibition, Ridge Run, Middle Tollhouse, Red Fir and the beginner area. Both our China Peak Terrain Park on Tollhouse and Progression Park on Ullman's are open. Surface conditions will be machine groomed and skier packed with softening.
For next weekend we'll have at least Chairs 1,2,4 & 6 plus the 400'.
Our snowphone is (559) 233-3330.
Lesson times for Friday for all levels will be 10 & 1 for all levels, first timers through advanced. Plan to arrive 45 minutes early to have time for tickets, rentals, kids, etc. For questions on learning to ski or snowboard email us at learn@skichinapeak.com. For private lesson and Kids Camp reservations email us at lessons@skichinapeak.com. For private lessons include date of lesson, ski or snowboard, # in lesson, ages, ability and what time you'd like to start, plus number of hours, 1,2 or 3.
For the latest updates on the China Peak Terrain Park stay tuned to our China Peak Terrain Park Instagram page.
Remember, for anyone 51" tall or shorter is it recommended they always ride with an adult and on the outside seat in a quad or triple chair.
For Friday we'll have the Day Lodge, Jack's Bar, Buckhorn @ Chair 2, Ski and Snowboard Rentals, our Demo Center, our Ski & Snowboard School including our Learn to Ski and Ride Program and China Peak Sports.
The temperature reading on the conditions page reflects our anticipated high for the day.
NEW THIS SEASON ~ The Rancheria Chalet, perfect for families and groups up to 10 people. An easy 2 miles past China Peak, this vacation home has a full kitchen, directv, wifi and is the closest place to stay off site. Book your holiday vacation retreat now before someone else does!
We are now booking weddings for summer 2020 - both at the resort and our new location on Huntington Lake. Click here for details.
China Peak's anticipated closing date is April 19, 2020.
.
2019/20 WINTER SEASON PASSES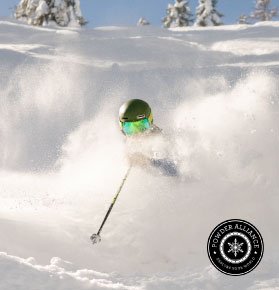 LEARN TO SKI / RIDE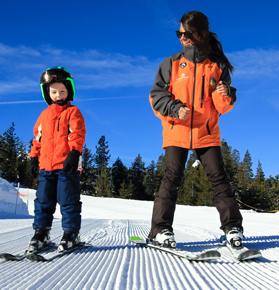 STAY AT THE PEAK