The Latest
OCTOBER 27, 2020 ...
COVID-19 WINTER OPERATIONAL UPDATE:
Our staff at China Peak is working diligently to clean up debris, housing trailers and other destroyed assets as well as prepare our resort for an opening Thanksgiving weekend. We are as always weather dependent to make that opening date, but with our most capable snowmaking system ever we are more confident of opening on little to no natural snow than ever. As we have reported over the past month the Creek Fire has caused minimal damage to the resort's skiing facilties.
Every winter resort in the nation is preparing to operate differently than ever before, and China Peak is no different, with one critcally important exception. Many of Calfornia's largest resorts operate at or above capacity on weekends and holidays, and will have a much more challenging time handling their typical peak crowd without some level of limiting capacity, which will certainly include the elimination of on site lift ticket sales, rentals and ski lessons, and in some cases, the elimination of lift tickets sales altogether. We seldom if ever have that problem, as we have a resort that has a more manageable peak day crowd, as we don't draw customers from the state's two largest skier populations - Northern and Southern California. We are and always have been a Central California resort, and we don't have the population base to overcrowd our mountain and its facilities on a regular basis. We continue to see more interest from guests outside our typical Central California market, but our lack of overnight lodging in both the Huntington and Shaver Lake communities will naturally limit our attendance.
While we will have an easier time adhering to COVID-19 policies and operate without severe capacity limits, it doesn't change our commitment to those pollcies, which as you know from experience in numerous other businesses since this past March include adequate distancing from guests other than with those you arrived with, masks required in most areas, reduced indoor seating, grab and go food services, limited on site sales of lift tickets, rentals, lessons and lodging, limited bar seating and more.
We already sell lift tickets on line, and are working on the ability to purchase ski or snowboard rentals and lessons on line. We already handle nearly all lodging reservations on line.
When you arrive at China Peak this winter there will be consistent signage reminding you of the importance of adhering to the COVID-19 policies, as well as additional staff in our food and beverage facilities to monitor our guest's observance and respect for the rules as well as their fellow winter enthusiasts.
We are fortunate to be able to operate with less capacity restrictions than many other popular California resorts, but that doesn't change the importance and following practices that have largely been in place for the past seven months. Make certain you are ready and willing to accept and enjoy a new way of visiting China Peak this winter. If you have any questions, feel free to email us at info@skichinapeak.com.
We hope to have most if not all of our staff back on site soon, as well as the return of phones, internet and other essential business functions.
Our journey since purchasing Sierra Summit in 2010 has been anything but smooth, but we've proven our resiliency to handle most anything, and we have an amazing, dedicated team of professionals among our staff to deal with whatever Mother Nature chooses to send our way.
Tim Cohee
PLEASE NOTE: AT THIS TIME DUE TO THE NUMEROUS FIRES THE NATIONAL FOREST IS CLOSED TO THE PUBLIC. CHINA PEAK WILL ADVISE WHEN THE SIERRA NATIONAL FOREST MANAGEMENT HAS GIVEN CLEARANCE TO REOPEN.
Our Annual Job Fair will be held at the mall on the corner of Champlain & Perrin, home of the Sequoia Brewing Company at 1188 E. Champlain on November 6-7.
NOTE TO ALL PASS HOLDERS WITH A BALANCE DUE IN SEPTEMBER: WE HAVE EXTENDED THE DEADLINE TO PAY YOUR SEASON PASS IN FULL TO OCTOBER 31, 2020. Email seasonpasses@skichinapeak.com and include a phone number, you will receive a call back.

---ADDITIONAL INFO ~ QUICK LINKS---
Purchase your season pass online, next deadline is Novmeber 30.
Call us at (559) 233-1200 to book lodging or click here to see what is available. We will have lodging on line booking available soon.
For general information call (559) 233-3330. We anticipate having phones service restored soon.
~ NEW ~ Year round vacation home The Rancheria Chalet, perfect for families. An easy 2 miles past China Peak, this home has a full kitchen, directv, wifi and is the closest place to stay off site. Book your summer or winter vacation retreat now! Our second vacation home 'Huntington Vista' at China Peak Landing is available for summer, and can sleep 6-8 people, includes a full kitchen, directv, wifi and is next door to The Rancheria Chalet (perfect set up for multi family/friend getaways). We expect to have reservations for these vacation homes open soon.
We are booking weddings for 2021. Check out our wedding website for all the details. With so many weddings cancelled this summer we anticipate a full schedule for 2021 so book soon!
.
2020/21 WINTER SEASON PASSES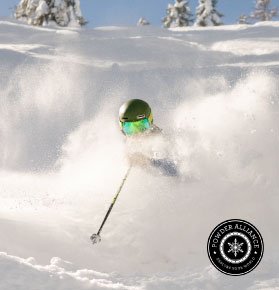 LEARN TO SKI / RIDE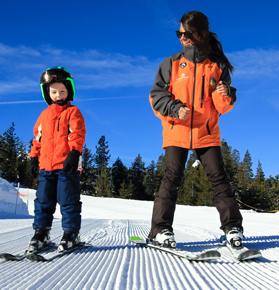 STAY AT THE PEAK