The Latest
Saturday, January 16, 5:35 AM ...
Our grooming staff is doing an excellent job providing the best possible snow surface given the warm temperatures this week. The good news is it looks like the weather changes back to winter by Monday night so we will be ready to repair the slopes immediately with our hard working snowmaking team. This weekend it's important to ski and ride with care, watch for obstacles that are marked or those that appear during the day, and please stay open runs only.
We are open today at 9 AM. Through Monday we will have open Chairs 2,4 & 6 plus our 400' moving carpet in the base area. Open and groomed runs will include Kaiser, Sundown Ridge, Tollhouse and Lower Academy plus the beginner hill. The forecast for the weekend is sunny skies with temps in the 50s. Highway 168 is open and clear. Plan to arrive early, especially if you are renting skis or snowboards or joining our learn to ski or ride program, first lesson going out at 9 AM, then every hour thereafter. Ticket windows to redeem and purchase lift tickets, pay for rentals and lessons all open at 8:30 AM.
We have a few rooms left at the Inn for this weekend, book on line or call (559) 233-1200. Our Huntington Lake cabins are sold out.
If you have any questions on anything from lift tickets to lodging, the best way to reach us is via email at info@skichinapeak.com which we check several times a day and evening. Most of what everyone is asking is right on this website!
A note about managing COVID at our resort. We speak often with our colleagues in Lake Tahoe, Mammoth and Big Bear on enforcing the rules on proper spacing and masks. We all agree it is a daily challenge, and for the most part our guests at California's ski resorts are doing a good job of doing their part. Please help us out by wearing masks at all times unless you are riding the lift with family or those you came with, skiing and riding, or sitting at a table enjoying food or beverage. Our staff is doing their absolute best to enforce the rules, and you can help them do their jobs.
Season passes, lift tickets, learn to ski and ride packages, ski and snowboard rentals, adult and child group lessons and lodging are now available for purchase on line - please reserve on line to reduce contact at the resort. See below for all the links to buy. Season Passes are still on sale and offer the best way to enjoy China Peak. If you're purchasing lift tickets, your best buy is our three or four day lift ticket, valid any three or four days all season, save 20-30%. For private ski or snowboard lessons, send us an email at lessons@skichinapeak.com and we'll book you right away!
With the lack of ski shops in this region it's hard to shop for skis. We currently have a wide selection of top of the line demo skis for sale through our demo shop, swing by and see our terrific rental manager, Cori.
The Inn is open Thursday through Sunday nights. The number of rooms available is far less than in past years, thererfore we recommend you reserve earlier than normal this season. All available rooms have bathrooms, no economy rooms at this time.
Our two cabins at China Peak Landing are available for rent, Rancheria Chalet and Huntington Vista, both less than two miles from China Peak just off the shore of Huntington Lake. There is a two night mininum, three nights over the President's holiday weekend, February 12-15.These cabins are also available Thursday-Sunday nights.
Covid-19 safety measures, click here.
To learn about the Art of Snowmaking, click here.
To purchase China Peak Gift Cards, click here.
REDUCE ON SITE CONTACT, PURCHASE ONLINE IN ADVANCE ~ YOU MUST PRINT OR SCREEN SHOT YOUR TICKET VOUCHER BEFORE YOU GET TO CHINA PEAK, NO EXCEPTIONS!
Our snow phone number is (559) 233-3330, updated twice daily.
---ADDITIONAL INFO ~ QUICK LINKS---
We are booking weddings for 2021. Check out our wedding website for all the details. Book soon to secure your date. Email us at weddings@skichinapeak.com. We've already booked more weddings in 2021 than all of 2020 so if you're thinking about getting married with us, better decide pretty soon!
2020/21 WINTER SEASON PASSES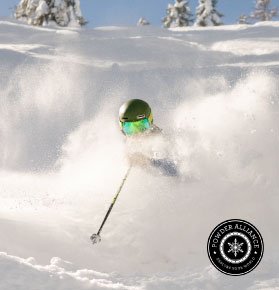 LEARN TO SKI / RIDE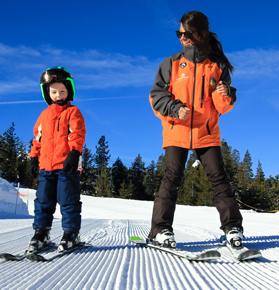 STAY AT THE PEAK