The Latest
Update for Friday, December 4 ... We will open Chair 6 serving Sundown Ridge & Lower Academy, rated for intermediate and higher levels, this weekend from 9AM-4PM. Lift tickets are on sale below, as well as rentals, please reserve on line to reduce contact at the resort. We'll also have open the Sport Shop, Day Lodge Cafeteria, Jack's Place and Buckhorn. We will make snow tonight and Saturday night on the beginner hill, with a chance of opening it tomorrow, Saturday, if not Sunday. If we are able to open the 400' carpet on the beginner hill we'll offer learn to ski and ride either Saturday and Sunday or just Sunday. We'll update on the beginner hill Saturday morning by 7 AM. If we are able to open the beginner hill on Saturday lift tickets for just the beginner hill and learn to ski and ride packages will be on sale at the resort only. As soon as we know we'll have the beginner hill for Sunday we'll put beginner lift tickets and learn to ski and ride packages for sale on this website.
We are providing an update regarding the new restrictions put in place by California's Governor on December 3. The California Ski Industry has been cleared to operate as an outdoor recreation activity, with COVID policies in place. The Governor's new 'stay at home' order does not apply to ski resorts, as we have already been given direction by the California Department of Health and the California Department of Industrial Relations. Skiing and snowboarding are not only acceptable but meet the test of being outdoors with natural spacing as long as resorts adhere to policies we've had in place for the past nearly nine months with no reported cases of any kind, either guests or staff.
We have great news ... we have moved our offices, computers, credit card machines and phones back to China Peak. This is great for our staff and our customers, as this has been a painful 13 weeks. Lift tickets and rentals for this weekend are now on line. Remember lift tickets for this weekend are date specific, valid only this weekend, December 5 or 6, no refunds, no exchanges and only valid on December 5 or 6! We are also able to take credit cards this weekend and print season passes.
We will open Saturday and Sunday, December 5-6. Unless we see substantial snow we will keep a weekend schedule until Friday, December 18 when we will open daily through January 3, then go to our five day a week schedule (Thursday-Monday) other than president's week and probably easter week. The Inn @ China Peak will have a similar schhedule, open daily through the holidays, Wednesday through Sunday nights during non holiday weeks.
Snowmaking temperatures are hard to predict but we will continue to produce snow at every opportunity. If temperatures are better on the lower half of the mountain, we'll focus on Sundown Ridge, Lower Academy, Middle Tollhouse and the beginner hill. If we see the inversion break down where temperatures at the higher elevations drop we will quickly move to Kaiser/Chair 2 and Dynamite/Chair 1.
To meet COVID regulations china peak will be requiring face masks on site, indoors, outdoors, in the lift line, on the lift unless you are riding exclusively with friends or family. You can take your mask off while skiing or riding. If you can't wear a mask, please don't come up. If you don't want to wear a mask, don't come up. This is no joke, if we want to stay open this winter we must enforce whatever COVID rules are in place at any given time. We are also asking our guests to ride the chair with people they arrived with at the resort.
Be sure you buy everything on line this season ... Lift tickets, lessons, rentals, learn to ski, lodging ... There may be limited quantities available on site ... Help reduce transactions at the resort.
The famous China Peak snow phone is back up, (559) 233-3330. The most information is always here on The Latest.
---ADDITIONAL INFO ~ QUICK LINKS---
Purchase your season pass online, next deadline is December 24.
Call us at 559.233.2500 opt 5 to book lodging. We will have lodging on line booking available soon, and to start off the season we will be offering only rooms with baths in the main building (no economy rooms) and rooms on the top floor of the East Wing.
We are booking weddings for 2021. Check out our wedding website for all the details. Book soon to secure your date. Email us at weddings@skichinapeak.com.
2020/21 WINTER SEASON PASSES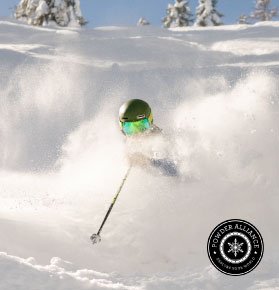 LEARN TO SKI / RIDE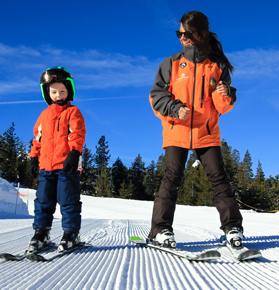 STAY AT THE PEAK