Mighty Mountain Tube Hill
TUBE HILL IS CLOSED FOR THE SEASON.
The next best winter activity after skiing and snowboarding of course is tubing! Our new tube hill located in the base area for everyone to see! You'll start with a moving carpet ride to the top, select a lane and then with a gentle push from our staff you'll be on your way down the hill. The tube hill is open weekends and holidays from 11AM-3PM; be sure to read The Latest to make sure the Tube Hill is open on the weekend you wish to join us. Tickets are limited and are on a first come first serve basis. Tickets available at Guest Services only.
Pricing: $22 for one hour, $33 for 90 minutes, $44 for two hours. Tubes go out on the hour and half hour from 11AM-2:30 PM only.
Black Pass holders save $6 on any session.
All participants are required to sign a tube hill release.
Tube Hill Facts:
400 feet long
Runs are groomed daily, with high "walls" and a small hill below to stop you.
Moving carpet is approximately a 2 minute ride.
Tube Hill Rules:
One person per tube.
All riders must use their feet to slow tube and avoid going over the snow barrier in the finish area.
All riders must test their speed on their first run to gauge proper speed to avoid going over snow barrier in the finish area.
Riders must be at least 5 feet tall to ride in their own large tube.
Riders under 5 feet tall must ride in smaller tubes (if available).
Riders under 5 feet tall who are not riding in a smaller tube must ride at the same time as adults over five feet tall as to allow them to slow the tube speed. Both the rider under 5 feet tall and the rider over 5 feet tall ride in thir own tubes with the taller rider holding onto the shorter tube rider's tube.
Even with the smaller tubes the rider must be able to drag his/her feet to control speed or ride with a taller person in another tube at the same time.
Tubes are provided by China Peak, no personal tubes or sleds.
Riders must be at least 5 years old.
Riders must be able to get in and out of the tubes unassisted.
Snow boots must be worn, sorry no ski boots.
Make sure all loose clothing items are secure.
Helmets are recommended.
Tickets are non-refundable and non-transferable.
2023/24 WINTER SEASON PASSES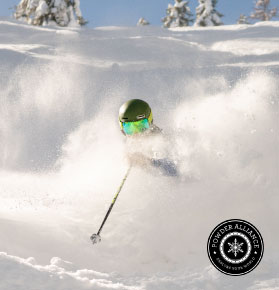 WORK HERE, PLAY HERE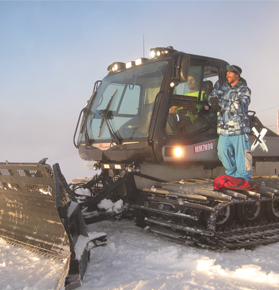 STAY AT THE PEAK