SURPRISE.
JUST A FEW HOURS FROM L.A.
If you've found this landing page you've probably recently visited Mammoth Mountain, one of the truly spectacular resorts in North America. We thought you might be interested in knowing something about our resort, China Peak, formerly Sierra Summit, also located just 5 hours from Los Angeles on the western slope of the Sierra, 60 miles east of Fresno via Highways 5, 99 and 168. The resort's original name was China Peak beginning in 1958, then changed to Sierra Summit in 1982, with the original name returning in 2010.
China Peak is a family owned, mid sized mountain that is the primary resort for those living in Central California, from the valley to the coast. While we don't compare to Mammoth in size - no one in California does - we offer a good variety of terrain with a vertical rise, total acreage and annual snowfall comparable to all but the largest resorts in Lake Tahoe. Our base elevation of 7,000 and peak of 8,700 feet ranks among the highest in the state, which an average snowfall similar to many Tahoe resorts at 25-30 feet.
AFFORDABLE, SIMPLE, CONVENIENT.
Why would skiers and riders from Southern California consider a resort that is the same drive as Mammoth? We offer an affordable, simple, convenient, resort experience. Our cozy Inn is across from the lifts, where you can find our historic original JW's Bar and Restaurant. A big day at China Peak is 4,000 skiers - 20% of the same day at California's largest resorts. Lift lines don't exist, and we have one of the most unique low level runs in the entire Sierra - Academy - which is 2.5 miles of gentle terrain, overlooking beautiful Huntington Lake. You'll also find plenty of variety for everyone, including a vast array of upper mountain intermediate and advanced/expert terrain served by seven lifts, including our new quad chair, Buckhorn. While no resort in California can compare to Mammoth, China Peak is an ideal option for skiers and riders who find our pricing, simplicity and convenience attractive.
A GREAT EXPERIENCE.
I've been in the ski business for 39 years, including 17 years as President of Kirkwood near Lake Tahoe, one of the nation's most iconic resorts. I've raised five sons on slopes throughout California, including one of the world's top alpine ski racers. We've skied over 50 resorts throughout the U.S. and have a pretty good sense for what makes ski areas a fun experience for all ages. We know you'll be surprised by what we have at China Peak.
Check out the links below for more information, and thanks for checking us out!
Tim Cohee
Owner & General Manager
2022/23 WINTER SEASON PASSES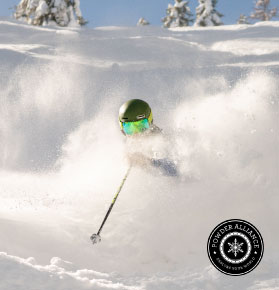 WORK HERE, PLAY HERE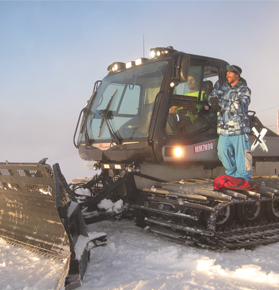 STAY AT THE PEAK