Snowmaking Expansion
SNOWMAKING EXPANSION UPDATE AS OF NOVEMBER 11, 2019 ...
Our snowmaking expansion is in full swing, with miles of pipe and large pumps expected to transport 5 times as much water converted to snow than any time in China Peak's 61 year history. We anticipate testing the system between November 18-22, and if temperatures permit will begin snowmaking operations prior to Thanksgiving!
We will be making snow on Academy, Sundown Ridge, Upper Dynamite, Middle Razorback, Mainstream, Jack's, Kaiser, Exhibition, Tamarack, China Bowl and Mididle Tollhouse, where you'll find our All-New China Town Terrain Park, certain to be the best ever with new leadership and park consulting by Brandon Strong, one of the top Terrain Park designers and builders in the world as a member of the famous Snow Park Technology (SPT) team that has handled the design and build for every major event in the world over the past two decades.
We look forward to an early opening, with several major runs and lifts by Christmas vacation even if we don't see much from Mother Nature.
After 61 years China Peak enters of new era of what we hope will be consistent, early openings. If all goes well we'll be adding more trails under snowmaking for the 2020/21 season.
2019/20 WINTER SEASON PASSES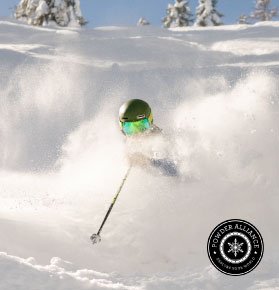 LEARN TO SKI / RIDE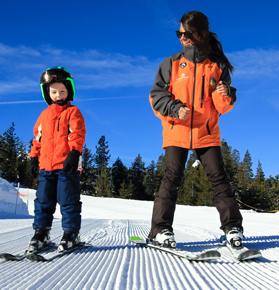 STAY AT THE PEAK