Season Pass Photos / Shipping
In an effort to alleviate the opening week rush in the season pass office, we offer convenient season pass shipping to your home. Upload your season pass photo at the time of purchase and you can have your season pass mailed directly to you. When the season begins, you're ready to go directly to the lifts! To take advantage of this new service, please follow the directions below.
HOW TO HAVE YOUR SEASON PASS MAILED
The cost to mail your season pass directly to you is $6.75, USPS Priority Mail with delivery confirmation. We will begin mailing season passes in early October.
A 2016/2017 season pass must be purchased along with the $6.75 mailing fee.
A photo must be on file OR uploaded at the time of purchase. Passholders 18+ can use a photo that is already on file. Passholders 17 years and younger must submit a new photo. See below for photo requirements.
A current season pass agreement and winter activities participation release must be on file. CLICK HERE TO DOWNLOAD THE FORMS and mail to China Peak PO Box 236, Lakeshore, CA 93634, or CLICK HERE TO SIGN ELECTRONICALLY.
HOW TO UPLOAD A SEASON PASS PHOTO
You can now upload your season pass photo at the time of purchase. Please follow the requirements below for submitting your photos:
File must be less than 20MB
File must be in .JPG or .BMP format only
Photo must be in color, no black and white photos
Photo must be sized such that the head is the main focus of the picture
Photo must have been taken within the last 6 months to reflect your current appearance
Photo must show your face clearly (facing the camera), similar to driver's license and passport photos
Photo must include pass holder only, no buddy pictures or pets
No sunglasses, hats, funny faces, prosthetics, props, etc.
No hats or head coverings that obscure the hair or hairline, unless worn daily for a religious purpose. Your full face must be visible and the head covering must not cast any shadows on your face.
Headphones, wireless hands-free devices or similar items are not allowed
If you normally wear prescription glasses, a hearing device or similar article, they may be worn for your photo.
Dark glasses or non-prescription glasses with tinted lenses are not acceptable unless you need them for medical reasons (a medical certificate may be required)
Glare on glasses is not acceptable in your photo. Glare can be avoided with a slight downward tilt of the glasses, by removing the glasses or by turning off the camera flash.
Please note that if you are taking a cell phone photo, it must be taken in the horizontal position.
We reserve the right to refuse a photo if it does not meet the requirements above or if it is deemed unfit in any way.
2019/20 WINTER SEASON PASSES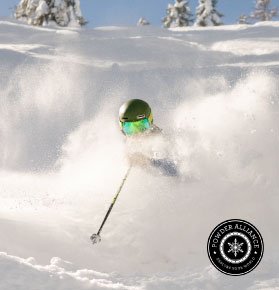 LEARN TO SKI / RIDE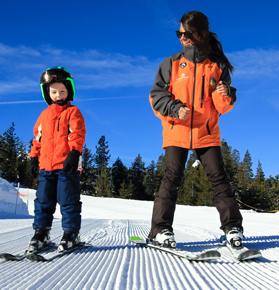 STAY AT THE PEAK