PEAK PASS GUARANTEE
We know there are a lot of unknowns and making an investment in a 2020/2021 season pass shouldn't be one of them. We are happy to annouce the PEAK PASS GUARANTEE.

So, here is our plan. Purchase a season pass for 2020/21 between now and December 4, 2020 and for whatever reason you change your mind about having a pass for the 2020/21 season we will issue you a credit for the amount paid to the 2021/2022 winter season. You have between September 8, 2020 and December 4, 2020 to change your mind. Requests must be submitted in writing (emails will not be accepted) and you must surrender the 2020/21 season pass if you have received it. Requests must be post marked by 12/4/2020 and must be mailed to: China Peak Attn: Season Passes, PO BOX 236, Lakeshore, Ca 93634.
The outline of this program and accompanying rules are listed below.
Season Pass and other seasonal products are non-refundable and non-transferable.
Any 2020/21 seasonal product can be deferred for a resort credit (amount paid) to use during the 2021/22 Season.
Cancellations requested by 12/04/2020 for any reason will receive a resort credit for value paid, less the onsite ticket rate per day, for any days used from date of purchase through 12/04/20.
Resort credit will not be applied to a 2021/22 product until May 1, 2021. Resort credit cannot be redeemed for cash value and refunds will not be given for 2021/22 products of lesser value.
The PEAK GUARANTEE is only available for season products purchased for the 2020/21 season only and is not applicable for any extended 2019/20 products.
If you choose to use your 2020/21 resort credit during the 2020/21 season, you will be responsible for any cost difference. Refunds will not be given for a lesser value product.
Season Passes are non-refundable and non-transferable.
In the case of documented medical reasons (a Physician's statement is required) that prevents the pass holder from skiing/riding for the remainder of the season, a resort credit will be issued if you had purchased the 'pass insurance' at the time of purchase. Medical conditions must occur prior to March 1, 2021 and passes must not have been used after the initial symptoms in order to be eligible for any credit.
If you did not purchase the season pass insurance and have a medical condition that prevents you from skiing or riding for 30 or more days you will receive a pro-rated credit for the 2021/2022 winter season, there is a processing fee of $40. Resort credit is valid for a 2021/22 season pass only and can be used starting May 1, 2021.
Cancellation requests do not extend to family members.
Cancellation requests must be received prior to 03/01/2021.
No refunds or credits will be given on season passes which are not picked up or used. All rates subject to change without notice. 2020/21 Season Pass product eligibility is determined by passholder's age at the time of puchase.
2020/21 WINTER SEASON PASSES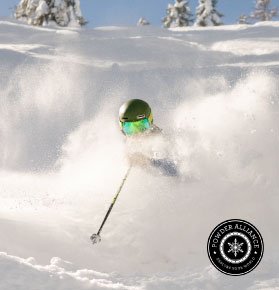 LEARN TO SKI / RIDE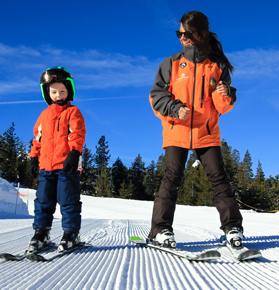 STAY AT THE PEAK