Adult Lessons
LEARN TO SKI OR RIDE PACKAGE - Ages 4 and up - $129
The best and most economical way to get started skiing or snowboarding is our popular Learn to Ski or Ride Package designed for first timers! This program includes 3 days of rentals, group lessons and a restricted lift ticket (valid for the moving carpets) for each day. All 3 days do not need to be consecutive. Special Note: China Peak's Learn to Ski or Snowboard Program is specific to learning to ski or snowboard. Once you select either skiing or snowboarding, if at any time prior to completing all 3 days you desire to switch from skiing to snowboarding or vice versa, you are required to purchase a new Learn to Ski or Snowboard package.
Valid for beginners ages 4+.
Learn to ski is offered daily, every hour, beginning at 9AM, last lesson at 2PM; Learn to Snowboard is offered at 10AM, 12PM and 2PM daily.
Includes rentals and a group lesson each of 3 days.
Includes a beginner ticket valid for the moving carpet on all 3 days. If appropriate, access to chairlifts is allowed during a lesson with an instructor.
Purchasers may upgrade for an additional fee to a chairlift ticket after 12PM on any of the 3 days of the program after completing the lesson.
When purchasing the 3 day program, purchaser is committing to learn to either ski or snowboard, not both. If at any time during the 3 day program purchaser decides to switch to skiing or snowboarding, the program starts over and purchaser is required to purchase a new three day package, no exceptions.
Please note that this beginner program is for first time skiers and riders only and is not valid for purchase with Costco Cash Cards.
INTRO TO SKI OR RIDE - Ages 4-5 - $59, ages 6-12 - $79, ages 13+ - $99
Get on the slopes with an introduction to skiing or snowboarding. This one day package is for ages 4 and up and includes a beginner group lesson, rental equipment and a beginner lift ticket for the moving carpet lifts. You can upgrade this package to the Three Day Learn to Ski and Ride Package for an upgrade fee.
ALL MOUNTAIN PACKAGE - Ages 4-5 - $59, Ages 6-12 - $84 ($87 holiday*), Ages 13-19 - $113 ($116 holiday*), Ages 20-29 - $117 ($120 holiday*), Ages 30-64 $133 ($136 holiday*), Ages 65-69 - $125 ($128 holiday*), Ages 70+ - $117 ($120 holiday*).
Includes an all mountain lift ticket
Two hour group lesson (less if fewer than 4 students in group)
Complete ski or snowboard rental gear for the day
TELEMARK LESSONS
Another exciting way to enjoy China Peak in a less conventional way than traditional skiing and snowboarding! Taught by professional telemark instructors, we offer both packages for first timers or clinics for those who already have their gear. Reservations are necessary to book your telemark clinics; CLICK HERE to contact the Ski and Board School for reservations and information.
TELEMARK LESSON PACKAGE - $75
Includes complete telemark gear
Includes a two hour lesson (less if fewer than 4 students in group)
Includes a lower mountain lift ticket (moving carpets)
TELEMARK LESSON ONLY - $46
Includes a two hour lesson (less if fewer than 4 students in group)
Intermediate to advanced level clinic
Equipment and lift ticket is not included
*Holiday dates include December 25, 2016 through January 7, 2017, January 14-16, 2017 and February 18-20, 2017.
BUY TICKETS & PASSES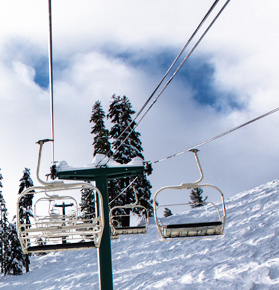 LEARN TO SKI OR RIDE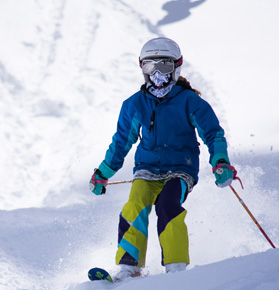 STAY AT THE PEAK